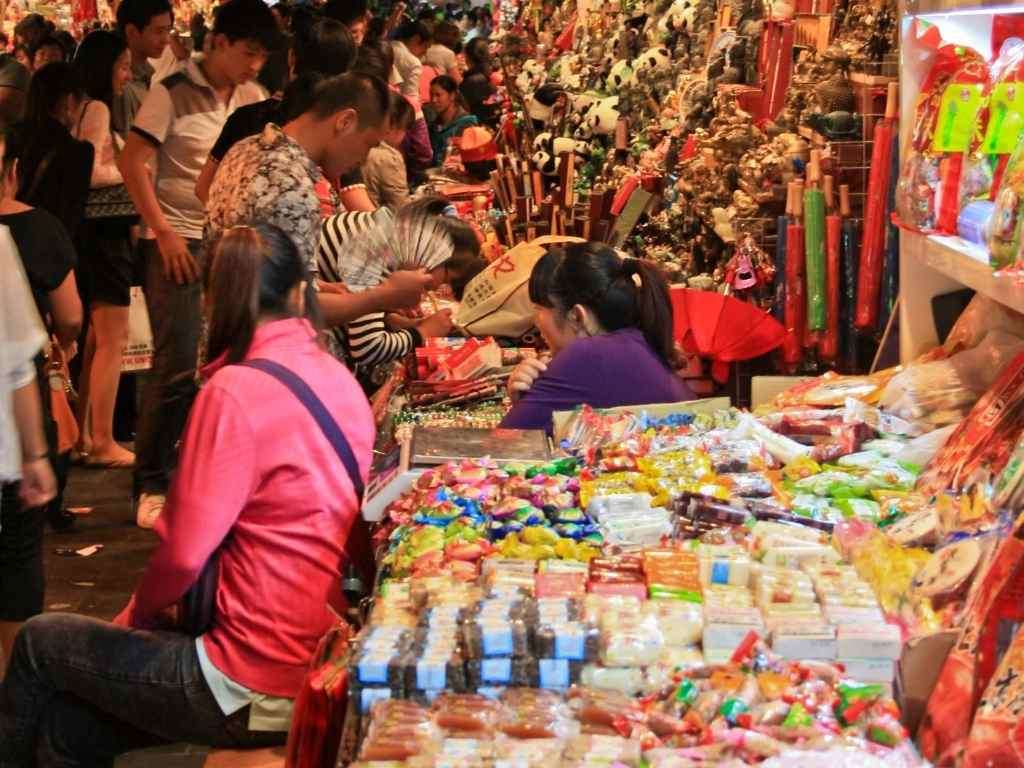 15 Best Places for Street Shopping in Mumbai - Bargain at 15 Places of Mumbai
Mumbai, India's ideal city, has all the newest fashion and trends because it is the trendsetter. As a result, all of the amazing things in the marketplace may be found here.
The shopping locations listed below include everything you might want to buy. Such best Mumbai markets cater to all shoppers, from souvenirs and trinkets to stunning varieties of fruit and vegetables.
Whether you're looking for the ideal saree for an upcoming wedding, trendy shoes, or even a smartphone, these Mumbai street shopping markets are all there to offer. For the best shopping and sightseeing, check out these best markets in Mumbai.
List of 15 Best Places for Street Shopping in Mumbai
There you'll find the best at a much cheaper price in clothes, shoes, appliances, and home decor, so make sure you polish your bargain skills before heading out.
These are the 15 Best Shopping Places in Mumbai.
1. Colaba Causeway
2. Linking Road
3. Hill Road, Bandra
4. Fashion Street, Mumbai
5. Chor Bazaar, Mumbai
6. Hindmata Market
7. Crawford Market
8. Lokhandwala Market
9. Natraj Market
10. Urban Haat
11. Zaveri Bazaar
12. Kalamboli Market
13. Lamington Road
14. Heera Panna Market
15. Dharavi Market
15 Best Places for Street Shopping in Mumbai - Bargain at 15 Places
1. Colaba Causeway
A lane-long market in South Mumbai, Colaba Causeway holds multiple treasures for you to get lost in and around. Apart from lip-smacking food and beautiful Victorian-style buildings, which have been standing there since British rule.
If you are planning for shopping, must visit one of the best Mumbai markets. A popular tourist spot, Colaba Causeway can get pretty packed from the afternoon onward, so try to head there early.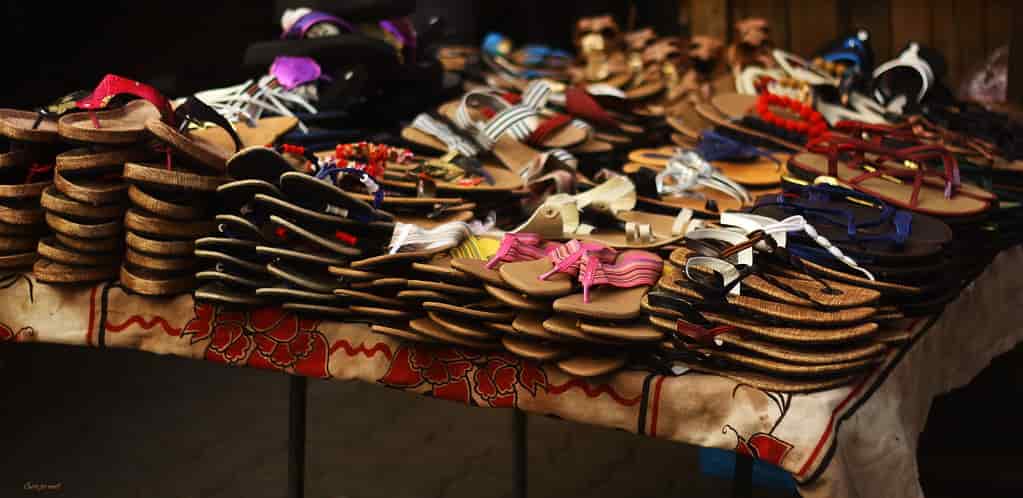 They have a large number of street shops where you can get everything from shirts and dresses to shoes and accessories. You can bargain at all the stalls here to make sure you get the best deals.
Apart from the road stalls, there are also some high-end brands available here. Just a little walk away from Mumbai's famous landmarks like The Taj Hotel, The Gateway of India, the breathtaking view of the Arabian Sea is just a minutes' walk away.
When you want to take a break from all the shopping, have a coffee, or if you're in the mood for some incredible street food, head over to Baghdadi or Bademiya… trust us, you'd be missing out if you skipped the food.
Location: Shahid Bhagat Singh Road, Colaba Causeway, Mumbai, Maharashtra - 400001, India
Direction: Go to Map
Situated: Close to Fort area and Cuffe Parade
Timings: 10 AM - 9:30 PM
Best for: Artificial jewelry and accessories, Trinkets and leather belts, Books, handicrafts, and cloths.
Available: Apparels, Accessories, home décor accessories, rare artifacts, bags, footwear, sunglasses, candle holders, lamps, Locks, clocks, showpieces, food items & so on.
Also check out: The Gateway of India
2. Linking Road
This place is a well-rounded market with everything, from wonderful shopping places to little merchants to major premium brands. This market also features fantastic shopping and delicious cuisine, making it ideal for a shopping frenzy.
This market is ideal for a pleasant weekend shopping excursion. This Bandra shopping spot is one of the best places you can visit for a large variety of fashion items.
The stalls here offer everything from shoes to Indian clothes to bags and even jewelry. There are multiple stores (some offering the same thing) so we suggest you spend some time here browsing and bargaining.
Next, you can come across traditional Indian clothing, followed by shoes, then bags, and girdles. The territory of the brand name stores lies further along Linking Avenue.
There are also a number of fast-food eateries you can stop by to refuel before you hit the street shops again. It can get really crowded on the weekend so we recommend you head there during the week.
Known for its shoes, sandals, and children's clothes, Linking Road will bring a smile to your face every time you visit!
Location: Main Market stretches from, Bandra To Khar Telephone Exchange, Near National University, Khar, Mumbai 400052, India
Direction: Go to Map
Timings: 11 am to 9 pm
Best for: Accessories, bags, clothes, footwear for both men and women.
Also check out: Gazebo Shopping Center, for boutiques Waterfield Road and for a quick bite Carter Road.
3. Hill Road, Bandra
Located in Hill Road in Bandra, this is one of the easiest market places to find in Mumbai because of the 2 km stretch for which it extends.
The market has a number of entry and exit points which makes it easier for commuters from all parts of Mumbai to reach the market easily.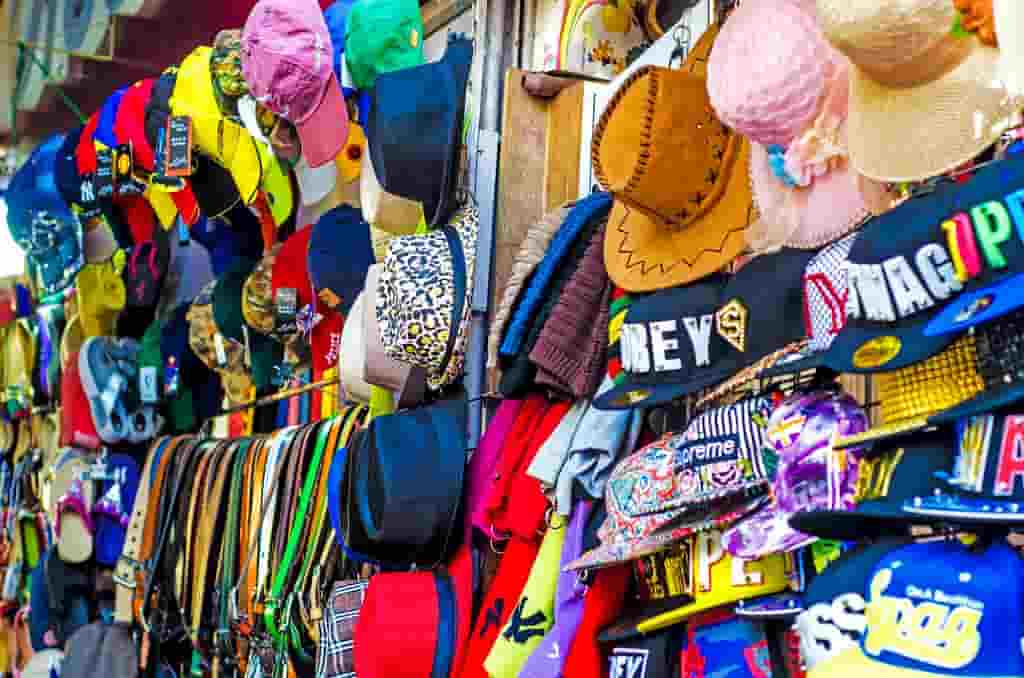 The market is well known for selling jewelry and trinkets, along with dress materials, but is mainly visited by women shoppers to buy affordable lingerie. And one of this market's biggest attractions is the inexpensive footwear one will find here.
From Mojri to Jootis and slippers of every variety, this is the one-stop shop for the footwear needs of the entire family. If you are really tired of shopping and have hunger pangs head for amazing food to Carter Road Bandra.
This road, which has been renamed to be Ramdas Nayak Road, is a stretch that starts with a few hardware shops and small restaurants.
This market not only has some fantastic stores from outstanding businesses, but it also has some of the greatest food products.
The merchants here serve spicy, sour, and delicious street cuisine. This market is ideal for enjoying a wonderful shopping experience while eating delicious cuisine.
Location: Hill Road, Sayed Wadi, Ranwar, Bandra West, Mumbai, Maharashtra 400050, India
Direction: Go to Map
Timings: 10:30 AM - 9 PM
Best for: formal and casual wear, lingerie, imitation Jewellery, scarves, bags, footwear, Hardware, woodwork, wholesale general stores
Also Check out: Sona Shopping Centre, Elco Arcade
4. Fashion Street, Mumbai
All the latest street styles, wonderful accessories, and the best value for money on anything related to fashion, are readily available at Fashion Street in Mumbai.
From rip- of all brands to original local designs, it's Fashion Street where young and budgeted shoppers find their offers satisfying!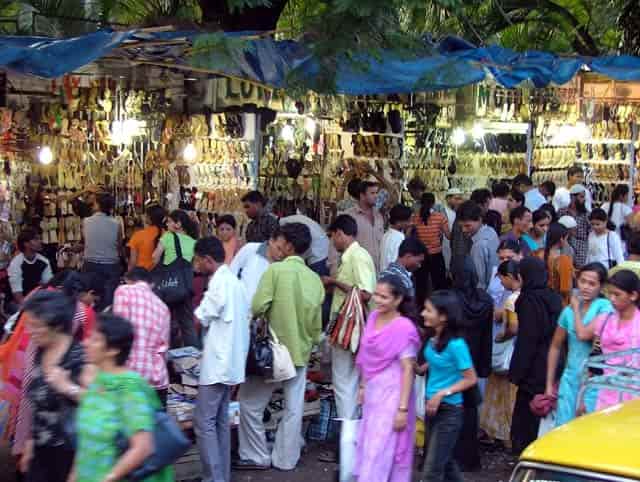 A lot of the export quality rejects find their way to this market, so don't be surprised to find some big labels on heaps of clothes here.
However, since Fashion Street offers a lot of export surplus, make sure you check the garment properly for any defects before purchasing it. With over 150 shops, this bustling street market is the budget-conscious fashion follower's paradise.
In western wear, you can discover a variety of pieces of jeans, shirts, and tops, footwear, and accessories you can buy for rates next to nothing.
If Indian wear is what you want, you can find some lovely traditional garments, colorful bangles, and other jewelry as well. Do visit and be amazed by all that you can find!
Location: Opp. Azad Maidan, Karamveer Bhaurao Patil Marg, M.G. Road, Mumbai, Maharashtra, India
Direction: Go to Map
Best for: Clothes, accessories, wallets, gadgets, Jewellery
Timings: 11 AM - 9 PM
5. Chor Bazaar, Mumbai
Chor Bazaar is a market that was original 'Shor Bazaar' (noisy market) and was 150 years old. During British Raj, however, the English pronounced it wrong (Chor bazaar) so it eventually changed to Chor Bazaar.
The name roughly translates into the Market of Thieves and was earlier used by thieves to sell off stolen goods. One of Mumbai's busiest markets, it now sells reasonably priced vintage items, antiques, and first copy products.
You will find fascinating stolen goods at throwaway prices such as antiques, Victorian furniture, clothes, and electronics - it's tough to list everything you will stumble upon here.
This market sells a wide range of things from a variety of countries. The prices are incredibly low here, but you should be aware of the quality of the things. To make the most use of your money, you must be particularly cautious while purchasing in this market.
Location: Mutton St, Ajmer, Kumbharwada, Mumbai, Maharashtra - 400003, India
Direction: Go to Map
Timings: 10.30 am to 8.30 pm
Best for: Brassware, electronics, hardware and tools, fashion and footwear, bronze items, furniture and cane goofs, vintage goods, stolen artifacts
Available - vintage items, antiques, and first copy products, bronze items, books, posters, hand automobile parts, Victorian furniture, clothes, and electronics & more.
6. Hindmata Market
Located in Dadar, South Mumbai, the Hindmata Cloth market is the place you need to be at if all your shopping list includes is Indian wear.
Filled with loads of small shops selling in dress material and also readymade designs, this local favorite is for everyone looking for salwar suits, sarees, lehengas, cloth for gowns and suits, and even sherwanis to add to their wardrobe.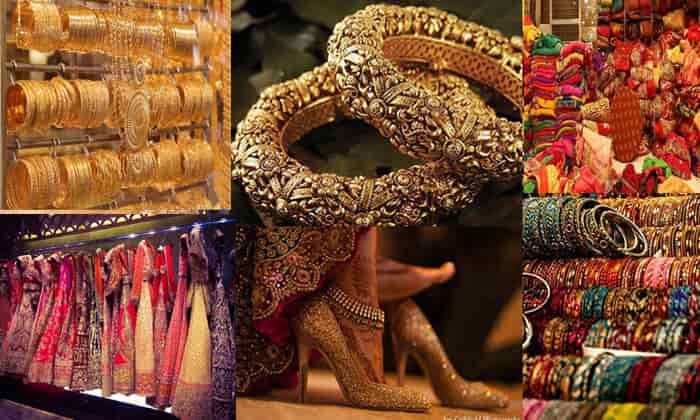 For those looking to jazz up their homes, this market also offers a range of colors and fabrics for upholstery and Turkish bath towels.
Hindmata market should be your go-to place if you have a traditional home function or a ceremony you need to buy traditional attires for.
It is known as Dadar's saree market, this is the place to check out if you're interested in Indian fabrics and designs. Here you will find sarees, salwar, suits, lehengas, and sherwanis, at wholesale rate.
Traditional clothing enthusiasts will certainly enjoy this market because it offers a wide variety of items. This lovely market also sells a variety of meals. The cuisine here is delicious and should be tasted if you visit this market at any time.
Location: Baba Saheb Ambedkar Marg, Dadar East, Mumbai, Maharashtra 400014, India
Direction: Go to Map
Timings: 11 am to 9 pm
Best for: Wedding shopping, cloth material (both Indian and western textures), Dress material for sarees and suits, Indian clothes, and home furnishing fabric.
7. Crawford Market
Crawford Market was named after the city's first Municipal Commissioner, Arthur Crawford. And is now called Mahatma Jyotiba Phule Mandai.
The 150-year-old street market is more like a wonderland - it surprises you with something at every corner. Crawford Market is a wholesale market where customers go from car parts to souvenirs to gift products and more to purchase something.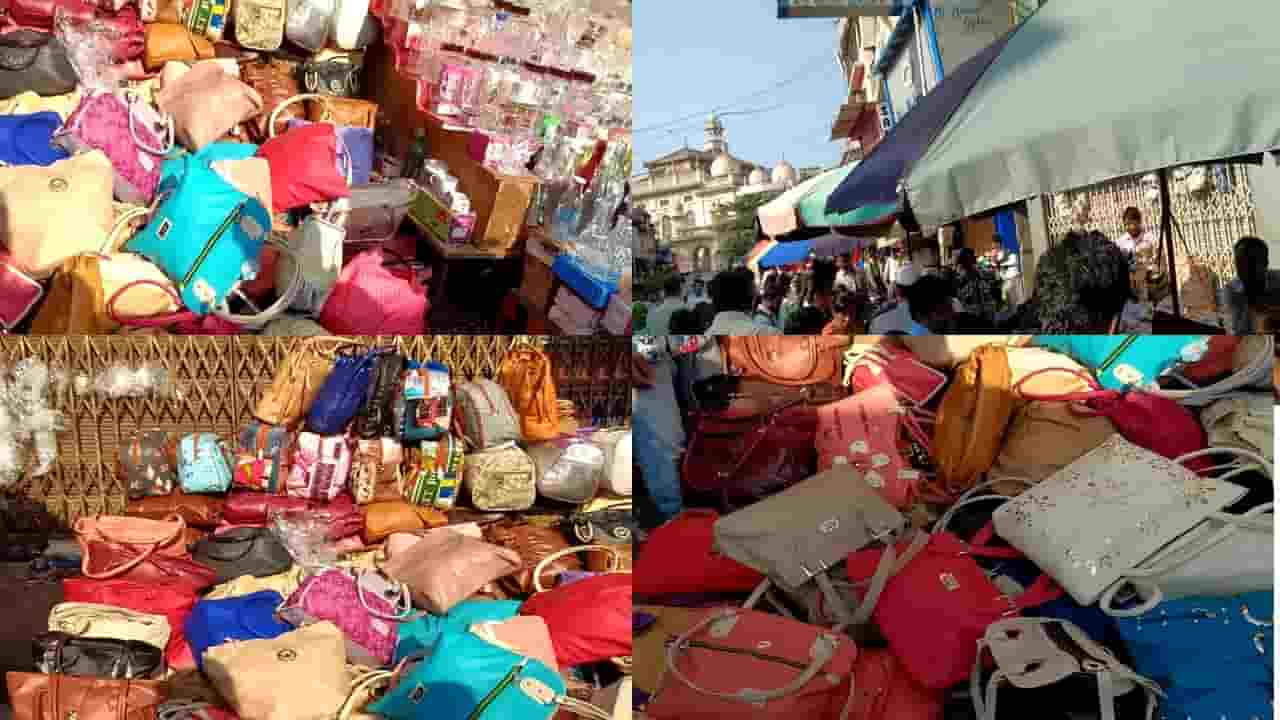 The market is also great for wholesale food items like exotic fruits and vegetables, groceries which you can buy in large quantities.
From suitcases and bags to makeup and toys, the items you get here are a real bargain. Apart from shopping, you can also admire the architecture here as the building (which has recently gotten a makeover) channels colonial times.
This market has everything you could need for a shopping trip. As a historic colonial market, this market is visited by numerous people daily.
This market features a variety of shops and retailers that provide fantastic products at unbelievable prices. So take advantage of the occasion and go to Mumbai's wonderful shopping bazaar as soon as possible.
Location: AD Marg, JJ Flyover, Mumbai, Maharashtra 400001, India
Direction: Go to Map
Situated: North of Shivaji Terminus and near J.J. flyover.
Best for: Party supplies, stationery, and crockery, Toys, bags, wholesale home utility products, exotic fruits, and pets.
Available: Souvenirs, exotic fruits, gift items, crockery, perfumes (itar), artificial jewelry and flowers, fairy lights and stationery, etc.
Timings: 10 am to 8 pm; closed on Tuesdays
8. Lokhandwala Market
Here you get everything from good quality footwear and apparel to household items and mobile phone accessories. Their men's collection of clothes is also large.
There are also a number of eating joints, which you can stop by for refreshments. It can get crowded in the evening so try to head there earlier.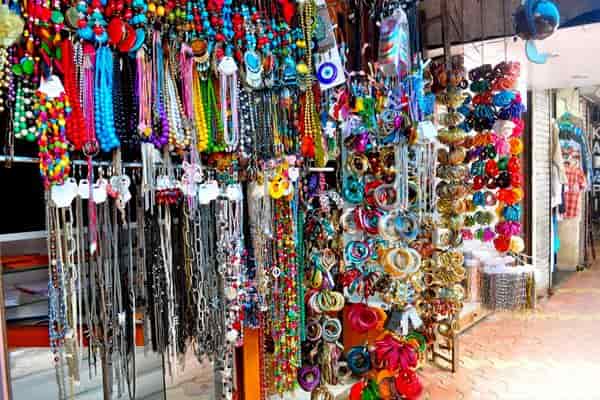 You will come across stores, slows down on the roadside, and stores for shoes, gems, and imitations of very well-known brands.
This market is well-known for being a favorite place for shoppers. Street shopping at the Lokhandwala market offers the best of footwear, fashion accessories, clothes, imitation jewelry, and more.
Hefty discounts are waiting for you here, but the quality of fashionable items is also here. You will fall in love with this market and will undoubtedly return to this budget-friendly yet fashionable marketplace.
Location: Lokhandwala Complex Main Road, Andheri West, Mumbai, Maharashtra, India
Direction: Go to Map
Timings: 12 pm to 10.30 pm
Best for: Clothes, electronics, footwear, accessories, Boutiques, and tailors who can craft your dream outfit for cheap prices.
9. Natraj Market
It offers a range of apparel including dresses, shoes, formalwear, and a good selection of bags. At Natraj Market, you can go shopping for clothing, imitation jewelry, shoes, bags, and more.
It also has a number of bridal stores that stock a good selection of wedding apparel and accessories. Apart from the stores here, you must check the eateries that offer everything from fast food and fresh juices to hearty meals.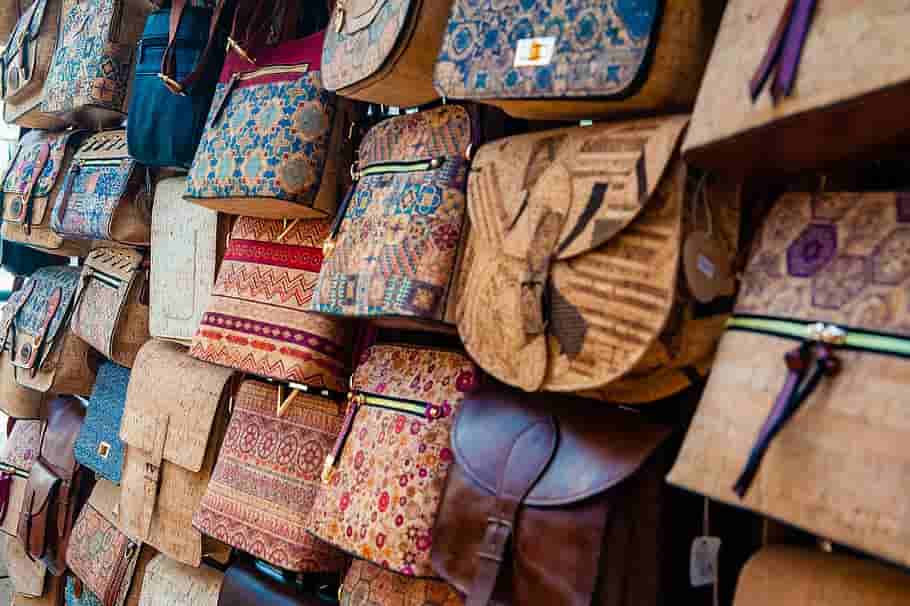 When it comes to cosmetics, this market is a popular option. Because there are so many different designs to pick from, this market is an excellent spot to buy women's garments or products.
The quality and quantity of accessible possibilities vary to the point where you will feel overwhelmed. So, if you're looking for something unique and intriguing to buy, this market is excellent for you. This market is a complete package, providing the best culinary items to all customers.
Location: Natraj Market, Parekh Road, Malad West, Mumbai, Maharashtra 400064, India
Direction: Go to Map
Timings: 9 am to 8 pm
Best for: Export surplus handbags that are of great quality.
10. Urban Haat
While this may not be a typical street market, this relaxed market offers you a good shopping experience. They have a number of home décor, antiques, and arts on offer from all across the country.
Their bamboo craft and stone art are particularly worth checking out. It is also a popular spot for tourists who want to experience Indian culture.
This market is one-of-a-kind, with things you won't find anyplace else in the city. Customers in this industry are drawn in by the sophisticated patterns and construction of the items.
Every outstanding work of art and quality has a narrative to tell that will touch your heart. It is much better if you visit this market during a fair. The tranquil ambiance will relax you and make the entire shopping experience more enjoyable.
Location: Belapur Railway Station Road, Sakaram Patil Marg, Sector 29, CBD Belapur, Mumbai, Maharashtra 400614
Direction: Go to Map
Timings: 11 am to 9 pm
Best for: Home décor products
11. Zaveri Bazaar
If you're looking for all things that glitter, then take a walk down this road. Even if you don't plan on buying anything, it is a must-see area as Zaveri Bazaar is the hub for jewelry.
From gold to silver and platinum to gems, the stores dotting these streets offer it all. But, you will also find a number of other items available here such as antiques, toys dinnerware, and furniture.
Just like the name suggests, the famous Zaveri Bazaar is known for its jewelry industry, a b2b trade which is a buzzing happening marketplace for all kinds of precious jewels, stones, gold, and silver.
This market in Bhuleshwar is where you'd want to go to buy jewelry on-demand or readymade pieces. In this place, all that glitters is probably gold! This market is for all gem and gold enthusiasts since it is brimming with the greatest jewelers.
The level of sophisticated metalwork and design seen in this market's businesses is rare to find elsewhere. If you are looking to purchase any precious metal, this market may be the ideal location for you.
Location: Zaveri Bazaar, Kalbadevi, Mumbai, Maharashtra 400002, India
Direction: Go to Map
Timings: 11 am to 8.30 pm
Best for: Jewellery, precious gems and stones, vintage furniture.
12. Kalamboli Market
The best of street shopping is not limited to South Mumbai. Navi Mumbai also has a few good shopping destinations, and one that is the most frequented is the Kalamboli market.
From apparel to accessories, this market is reasonably priced and very popular among college students as well. There are wonderful options for both men and women, but the shops selling clothes for children at affordable rates are the ones most visited by families.
The casual wear range here is also quite affordable and you will not want to miss out on the discounts that some of the shopkeepers give at special times of the year.
The market is open from 8 am to 10 am only in the morning so head there early for a great deal. This market provides exceptional items of obviously high quality, and you are unlikely to have a problem with them.
You will find a wide variety of products at reasonable prices here, making it the best place to shop. It is a favorite of many Mumbai residents since it is one of the greatest retail marketplaces in the city.
Location: Vashi, Navi Mumbai, Maharashtra, India
Timings: 8 am to 10 am
Best for: Reasonably priced casual wear and children's wear
13. Lamington Road
If you're looking for electronic goods this is the place to be. Here you can find phones, mobile accessories, computers and parts, and camera equipment.
You can also find less common items such as transistors, cables, radio equipment, sound cards, and adapters. Most of the vendors will give you a discount, so make sure to bargain and browse around to find a deal that suits you.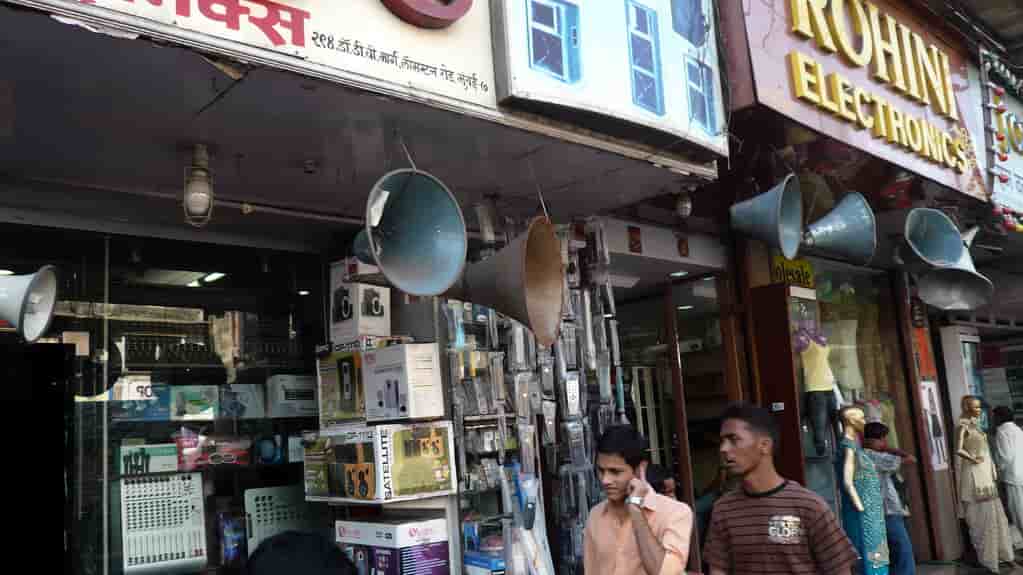 This market is India's third-largest grey market for electronic products, and it comprises all types of new electronic equipment. Even if you are looking for obsolete electronic parts, there is no better place to look than here.
This market is one-of-a-kind and a one-stop shop for all of your technological requirements. The contemporary conditions and dependency on the internet make this industry a crucial one. So, if you're looking for anything related to electronics, this is the biggest market in Mumbai.
Location: Near Grant Road railway station, Lamington Road, Mumbai, Maharashtra, India
Direction: Go to Map
Best for: Electronics, gadgets, mobile phones, laptops, etc.
14. Heera Panna Market
This market is a treasure trove of electronic products and gadgets like handy cams, mobile phones, iPods, and music systems. This marketplace is located over 20 years in proximity to the renowned religious center, Haji Ali.
This market also offers watches, perfumes, designer clothes, pirated DVDs, hardware, and antique objects at affordable prices.
There are over 100 shops in the Heera Panna market and many of them do not accept credit cards. Even though this market sells a wide range of commodities, it focuses on men's products.
You will find amazing, stylish, and trendy things at significantly lower prices than at the rest of the city's marketplaces. The beautiful thing about the market is that you can easily negotiate the prices.
Location: Dargah, Opposite, Bhulabhai Desai Marg, Haji Ali, Malviya Nagar, Tardeo, Mumbai, Maharashtra 400026, India
Located near: Haji Ali Dargah and Maha Laxmi Mandir
Direction: Go to Map
Best for: Electronics
15. Dharavi Market
Dharavi market is well-known for its high-quality leather goods. This market is an excellent endeavor to make the products of skilled laborers more available to a larger variety of clients.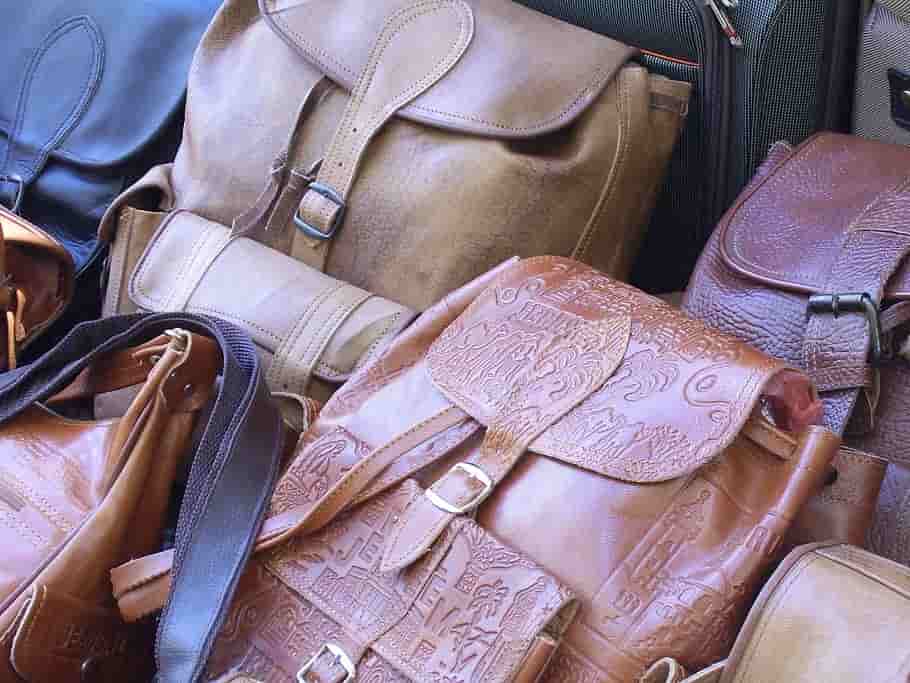 If you are in the area, you should pay a visit to see the beautiful and professional work that is on display. In the market stores here, you will find one-of-a-kind things with never-before-seen style.
This leather market is ideal if you seek high-quality goods at low prices. If you are looking for something in leather (Jackets or Bags) head over to Dharavi.
Location: Dharavi Depot / Koliwada, H Block BKC, Dharavi, Mumbai, Maharashtra 400017, India
Direction: Go to Map
Best for: Leather Jackets, Bags
Tips:
What to do: Bargain hard. Whatever price vendors say, do not buy it until you have negotiated and reduced it to one-third of his first say. Look for good quality products and check for defects, they must last as long as possible.
What not to do: Do not enter the market with open bags i.e. totes that do not have full zip. If you are conned by a pick-pocketer, there's nothing much you would be able to do. Avoid heavy crowds.
Make sure to bargain for the best deals on these Mumbai markets. In the comments section below, let us know about your experiences and purchases at these Best Shopping Places in Mumbai. Good Luck for Shopping!
You May Also Like
MUMBAI FASHION STREET AND NEARBY ATTRACTIONS
8 BIGGEST MALLS IN MUMBAI FOR SHOPPING
TOP 4 MALLS IN NAVI MUMBAI FOR SHOPPING
TOP 2 MALLS IN THANE FOR SHOPPING
BEST MALLS IN MUMBAI, NAVI MUMBAI AND THANE
People also ask
1. Which place is best for shopping in Mumbai?
In Streets, These are the best places for shopping in Mumbai i.e. Colaba Causeway, Linking Road, Hill Road, Bandra, Fashion Street, Chor Bazaar, Hindmata Market, Crawford Market, Lokhandwala Market, Natraj Market, Urban Haat, Zaveri Bazaar, Kalamboli Market, Lamington Road, Heera Panna Market, Dharavi.
In Malls, These are the 9 best malls in Mumbai for Shopping, Food, & Entertainment i.e. Phoenix Marketcity (Kurla West), R City Mall (Ghatkopar West), Oberoi Mall (Goregaon East), Infiniti Mall (Malad West), High Street Phoenix (Lower Parel), Inorbit Mall (Malad West), Infiniti Mall (Andheri West), Growel's 101 Mall (Kandivali East), Palladium Mall (Lower Parel).
These are the 4 best malls in Navi Mumbai for Shopping, Food, & Entertainment i.e. Seawoods Grand Central (Nerul East), Inorbit Mall (Vashi), Raghuleela Mall (Vashi), Little World Mall (Kharghar).
These are the 2 best Malls In Thane for Shopping, Food, & Entertainment i.e. Viviana Mall (Thane West), Korum Mall (Thane West).

2. What is famous in Mumbai to buy?
Spices, decor, art, jewelry, sarees, and block-printed, vintage Bollywood posters are among the most popular goods in Mumbai.
3. What is the best market in Mumbai?
Mumbai has many fantastic markets. however, the markets mentioned above are considered to be the best in Mumbai.