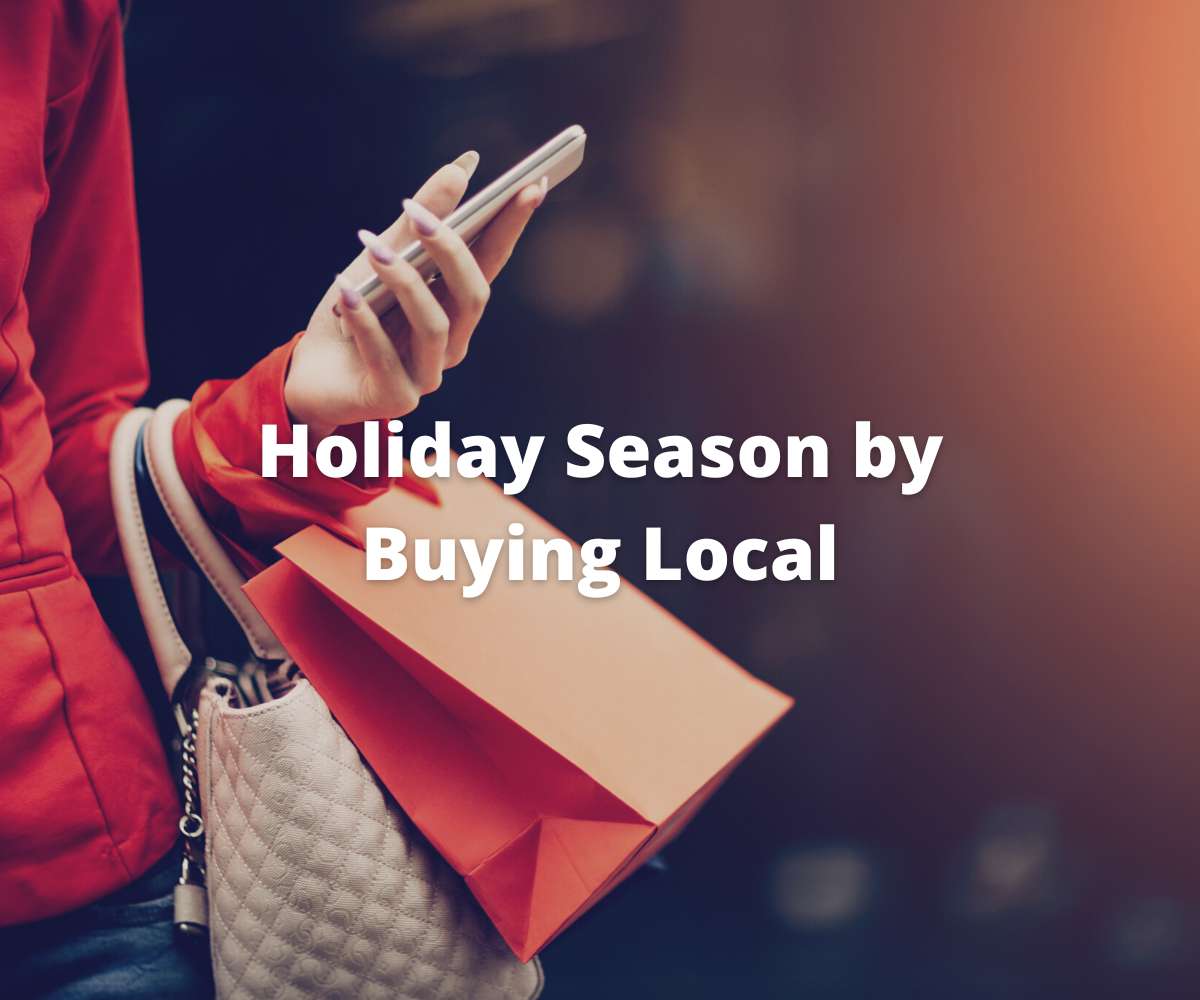 Shop this Holiday Season by Buying Local: New Trend of 2022
The holiday season is in full swing. Companies will seek opportunities to drive more sales and maximize their customer base by offering exclusive deals and offers.
In the age of online shopping, customers can easily order and receive goods while sitting at home.
On the other end, business owners are also pivoting and responding quickly to customers' needs using intelligent digital tools like shopping cart software and ecommerce software.
It has wholly modernized the shopping experience for customers.
Interestingly, the trend that popped up post-covid is that more and more customers are willing to buy local products.
Around all the speculations around business sustainability, it is interesting to know that customers truly embrace the trend of buying locally.
When the pandemic struck, the e-commerce industry witnessed a sudden surge in online shopping.
But the supply chain chaos, labor shortage, and rising last-mile costs hampered customers' online buying experience, especially during the holiday season when online shopping is at its peak.
Customers switched to local buying to get goods in time and bypass all the issues. Besides, that product pricing was the main reason for switching to local buying.
As per Statista, the most crucial factor influencing one's purchasing decision when buying locally was the price.
Customers have realized the benefits of buying locals, but most importantly, it has a significant role in recovering the economy.
Countries encourage customers to buy locally and support local shopkeepers in thriving businesses.
The trend is observed almost worldwide, and as per Statista, countries like Canada, the United States, France, Germany, etc., are topping the list.
With all these considerations, buying locals could likely be more meaningful this holiday season.
Also, for their sustainability, it becomes imperative for local shopkeepers to connect well with local customers.
Why Should Customers Consider Buying Local?
● Improves local economy: Perhaps buying local is one of the best ways to improve the local economy and contribute to the community.
The tax collected on the local products can be used for developing local facilities such as schools, hospitals, municipalities, etc.
It also creates new jobs and business opportunities for locals. Spending money at local shops helps them to thrive in business, and the money stays within the community.
● Faster service: Buying local products assures faster service. Products that are imported from other countries have risks of getting goods late and sometimes damaged.
If the product needs to be returned, it further consumes time and paperwork. With local shopping, these issues rarely occur, and returns can be processed quickly.
Other benefits include fast delivery, local currency payment, and local language communication.
Also, there is a sense of trust while making a local purchase. In addition to that, customer complaints are addressed promptly.
Unlike large corporations whose customer service involves complicated IVR response systems, they sometimes are ineffective in addressing customers' issues.
While shopping locally, the business owners or employees can be directly reached and helps to resolve customers' problems quickly.
● Better buying experience: Besides the boost in e-commerce platforms, customers like to see, touch, and feel the product before they buy.
Local shopping can deliver a personalized experience to customers and allow them to check products physically.
It helps them to pick the product of the best quality and even have the opportunity to bargain with shoppers.
● More product choices: Local shopkeepers know local cultures and lifestyles well.
They order and sell goods that resonate with the local people's preferences and give them more choices on the goods.
The local shops also stock items that are traditionally made and not available elsewhere.
It is the most significant advantage for people buying goods locally.
● Save money: Local products can be cheaper because they can exempt the import duties and other international taxes.
On top of that, the shipping costs have doubled in the last year or so, which again makes the product expensive. These costs can be averted by switching to local products.
It allows customers to save money and make more purchases with a limited budget. Besides that, bringing more and more local businesses into the market can lead to competitive pricing and room for money saving.
● Encourage entrepreneurship: Buying locally can encourage entrepreneurship;
when business enthusiasts see that customers support local buying, they don't hesitate to invest in a local business or open a new business unit.
More importantly, it helps to support someone's dream or passion.
● Reduce environmental impacts: Buying local goods requires less transportation and packaging.
It saves fuel and packaging material needed for transportation. Less packaging means less waste and the need for landfill sites.
In short, buying goods from local shopkeepers helps to reduce carbon footprint and operate the business in an environmentally friendly way.
As per Statista, nearly half of consumers in France shopped locally to reduce the environmental impact, while in countries like the U.S and Japan, every one in ten shoppers has bought locally for the same reason.
What Does the Future Hold for Local Shopkeepers?
The change that local retailers could see is improvising their conventional approach to deliver a better experience.
They can see implementing technologies that assist in faster checkout, such as self-checkout or BOPIS ( Buy Online Pickup In-Store).
BOPIS could be an excellent alternative to meet customers' demand for instant delivery and overcome last-mile delivery challenges.
So modern shopping is more about value addition to local stores rather than replacing it with online shopping or big box stores.
Fortunately, there are technologies and tools such as shopping cart software and CRM software that could assist local shopkeepers in competing with big players and growing their business.
Conclusion:
The efforts of business owners to attract customers through omnichannel retailing are commendable, and it could be elevated further by integrating local shopkeepers into it.
Experts see local buys as a better choice than international goods providers or big box stores, and this holiday season, the market will undoubtedly see more customers going local.