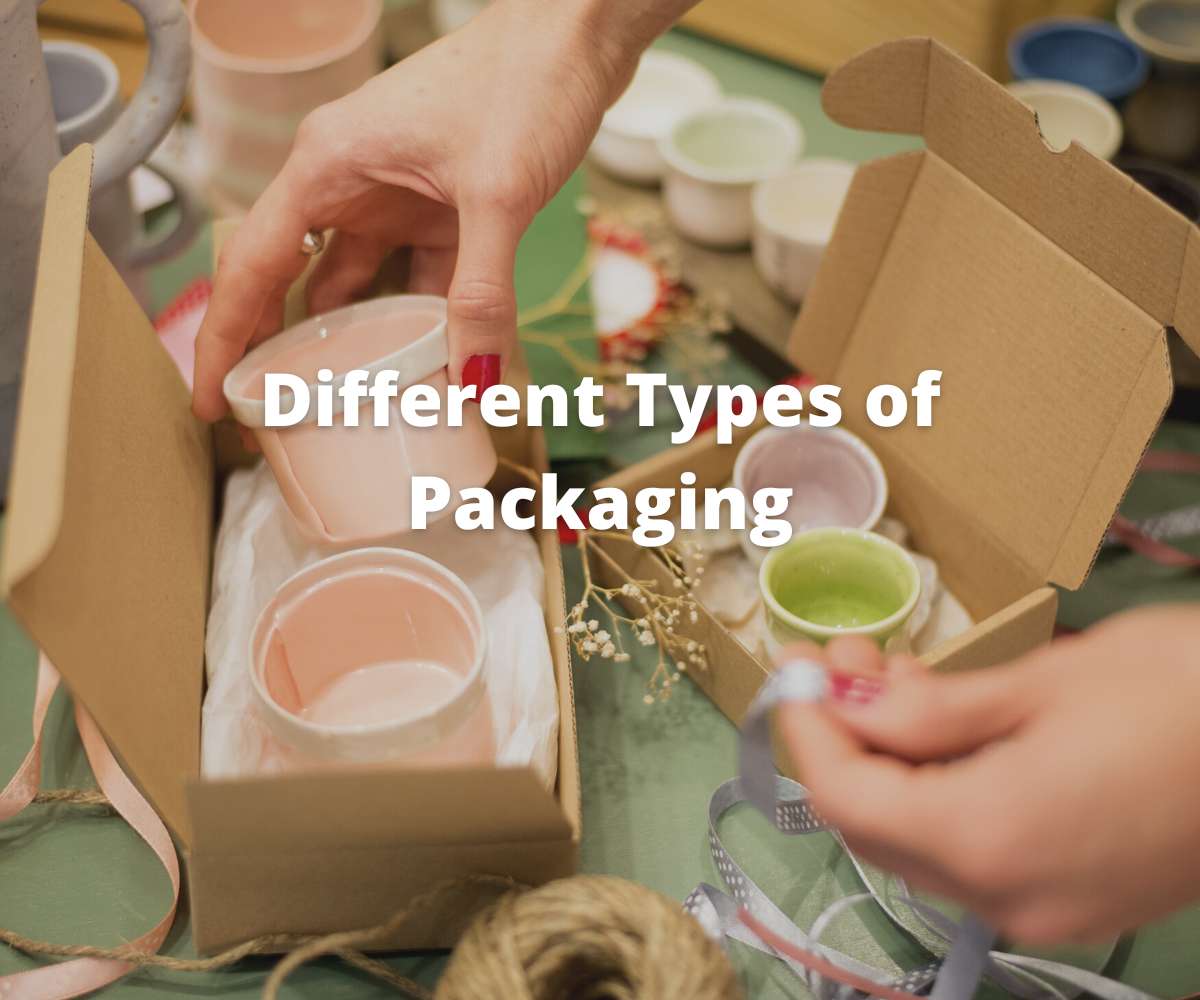 Different Types of Packaging– Cans, Bottles, and Jars
Can you imagine that the packaging industry is becoming very competitive and fast?
Estimating the calculation in the USA, a packaging company named Illinois uses six crore tons of plastic to make the packaging of cans, bottles, and jars. There are two types of packaging.
One is custom packaging, and another is stock packaging. The vast majority is stock packaging.
Usually, bottles, cans, and jars are for stock packaging. Also, there are a lot of custom packaging companies for making beverages, pickles, and all.
In the packaging industry, glass is the focus material for recycling. Using glass is safe, meaning you can reuse and recycle it. But plastic is harmful to use.
In This Blog, I Am Going To Tell You About Different Types Of Packaging For Cans, Bottles, And Jars.
The material used for bottled and jarred packaged goods has both sides. But we have to choose the most effective and beneficial to use. At Least we don't face any issues.
1. Glass Jars:
Basically, we are familiar with glass jars. It has been used since ancient times. It is ubiquitous to see, and it comes in a variety of shapes and sizes.
It is used for storing items like jams, pickles, sauces, and honey. You can seal this and store it for up to 1 year.
The best part of the glass jar is that it will not create any harmful components in the food and will not make you ill or disturbed.
2. Paragon Jars:
Paragon jars are used for storing water. The paragon jar containers are made from A-grade material, generally used for drinking water or storing water or any liquid juice.
For those living in a country where drinking clean and hygienic water is essential, and if you don't abide by the rule, it may cause issues.
So for them, Paragon jars are very beneficial. This invention is helping to run our life healthily, and you can get these jars at any online retail store like Amazon or Flipkart.
3. Round Jars:
Round jars are mainly used to store snacks like biscuits or fried dry snacks. You can use this round jar anywhere like it might be in-home or office.
It is easy to carry and safe to use. You can neatly contain the food items and don't have to seek containers to keep your snacks intact.
4. French Square Jars:
French square jars are used in the United States. It is trendy in those countries to contain dry foods like tea, sugar, or other dry fruits.
These typical square-shaped jars are rounded bases and straight sides. The origin of these jars is from western Europe.
European people are used to using bath crystals, herbs, and cosmetics. You can store food items like jaggery or tamarind etc.
You can use these jars using multiple labeling to identify the products you are containing.
5. Spice Jar:
You can get the spice jar in various sizes like standard or average. It is made of glass material, and the lid of these jars is clear.
That is why it is easy to see the products you have contained. It is used for storing homemade or market spices.
It comes with a measuring spoon so that while you are cooking, you will not face any issues.
However, if you are a beginner in the cooking world, you should use a measuring spoon hanging on the top of the lid.
So you have the calculation of how much spices have been used in one month or per year.
6. Glass Bottles:
Glass bottles use the material sand and melted glass lava. They used broken reusable glasses and melted them in high-temperature heat.
After that, give them respective shapes to look attractive.
7. Round Bottle:
These cylindrical-shaped bottles have round shoulders and a short heightened neck at the top.
They are made to store liquids like oil or sauce, and you can also store food items like salad dressing or garnishing items.
These bottles in the western region are often used for storing beer and many alcoholic beverages.
8. Olive Oil Bottles:
Square olive oil bottles have been for a long time and are the most popular bottles among consumers for their comfort.
These bottles are more stable when placed on the side. It is also easy to use while cooking or frying hot pans.
They also take less space in your kitchen cupboard than round bottles. They can stand straight and save space to keep your other kitchen ingredients and tools.
This bottle is specially made for storing olive oils. This oil is very costly and healthy. So it is essential to store it in the right way.
9. Three-Piece Can:
These cans are traditional. It is mainly used in the western region to store foods like pickle sausage or fish etc. it comes with a lid, body, and bottom.
You will get it in the food store or market. You can't reuse it because utilizing the product of can means you have broken the seal.
After that, you will not be able to seal or tighten it again for storing foods. So it is one time used can.
10. Two-Piece Cans:
A two-piece can come with a body and bottom. The cylindrical-shaped can cover both sides. It is also called drawn cans, widely used in the food industry to package sweets or beverages.
The materials used here are steel and aluminum.
We all know from ancient times that eating foods from aluminum or steel-plated containers is healthy.
Last Words:
The packaging industry makes it easy to carry foods or beverages. Whether in-home or outside, you don't have to worry about containing your expensive foods. Although plastic containers or any plastic packaging, water is harmful to use. Many states have banned plastic and praised the culture of using glass or paper to save the environment and lives.
Author Bio:
I am Loknath Debnath. A dedicated and driven SEO specialist with extensive experience gained working on web optimization projects.
I was focused on maximizing the transparency of client sites through the management of SEO, Web Analytics, Market Research, and Social Media campaigns.
My niches are book reading, traveling, and social work. Added to my site list 7Best Things, The Global Magazine, Lawyer Snote,
I Dream Agency, Get Me Seen.