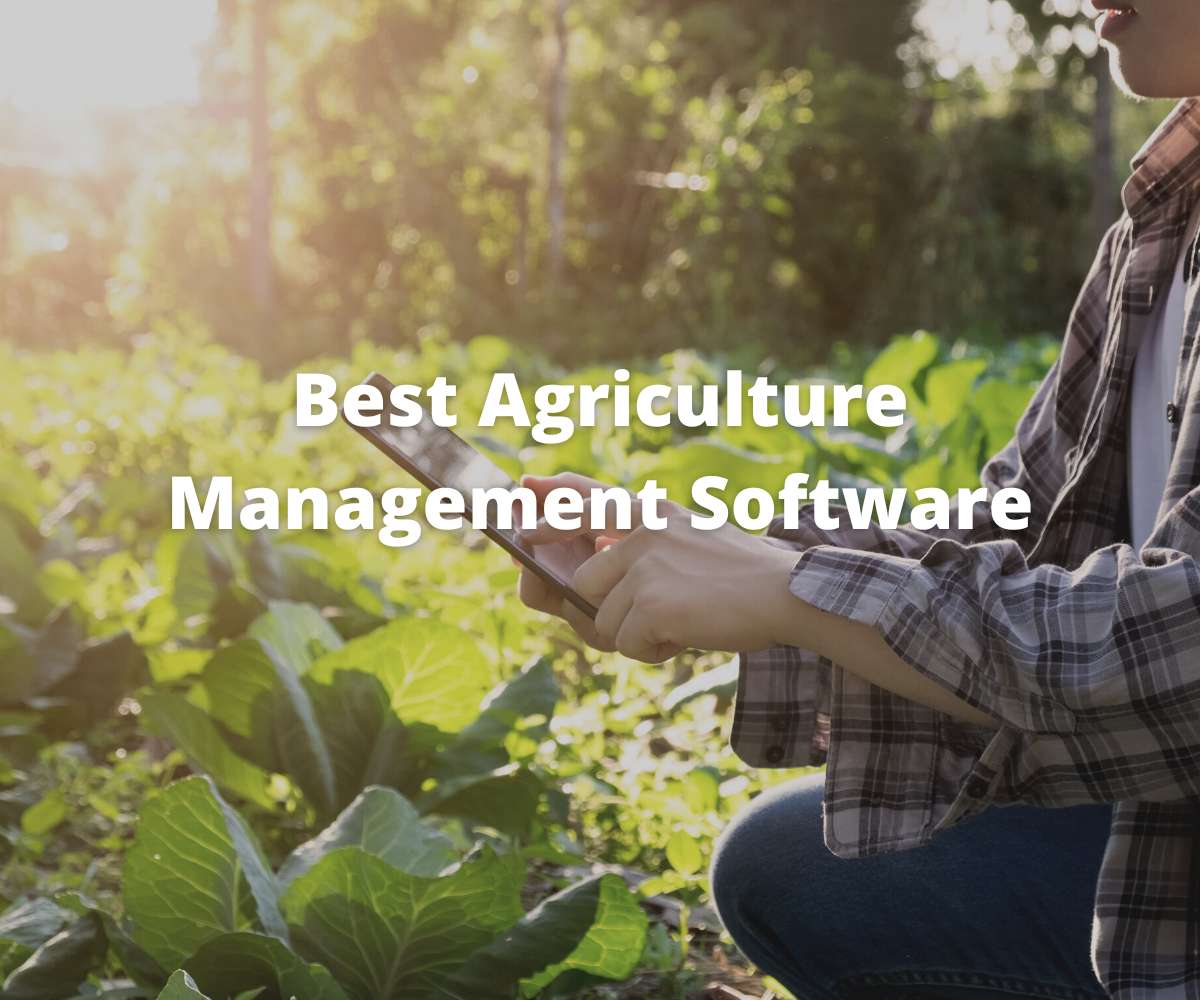 Top 10 Agriculture Management Software
We all know that technology escalates with time and impacts the industries and farm industries. Being a part of the farm management, you quickly understand the need for technology in the system. Whereas the actual implementation of the technology helps folks to use, manage and optimize the agriculture operations and production activities. We all know
Moreover, the technology/software helps the manager to record management, monitoring, data storage, and many more. However, the technology will increase with time, and the usage of technology will increase and empower agriculture management software Development. Do one thing: read this article, and you will get answers to all your questions with top 10 agriculture management software without taking your time starting the article.
What is Agriculture Management Software?
The agriculture management software helps in resolving complex tasks. Plus, it helps the manager to make essential decisions within a short period. The farm apps help improve the speed and offer complete background information. The farm apps are used to accomplish or meet the particular needs of a farm as every company has different ways to carry out the activities. Hence, the agriculture management software development company should know how to use the farm apps.
The Farm software is the company's real benefit in connecting with the digital world. The mobile apps help the company connect with customers quickly and will also elevate the company's operations. Implementing smart innovation will increase business comfortability, confidence, lucrative, and predictions. Plus, when a company chooses farm management software, it will enhance its efficiency and boost productivity. For your convenience, we put all the top farm app software in the form of a list.
How Does Agriculture Management Software Work?
When a company decides to incorporate agriculture management software into their business, they will get an all-in-one solution. They will get help in centralizing, optimizing, and managing the farm production operations and other business activities. Moreover, it will automate, and save the farm data, analyze and monitor and keep track of the business expenses and farm budgets. Furthermore, the primary purpose of this software is to provide a flawless farmer's workflow and give them the advanced and most straightforward solutions for users.
It will help the manager automate all the business activities and provide convenience to them once you realize the importance of agriculture management software. You have to consider whether you need a specific app or if your company can get boosts with the existing apps. Suppose your company requires a particular app, then you should consider the app development company that will help you to build agriculture software apps. Otherwise, you can hire dedicated developers to build appropriate apps.
The Top 10 Agriculture Management Software
Once you think of implementing the farm app in your business, you should know about famous agriculture management software if your company needs to build an application. You must consider the web development company that can help develop appropriate apps accordingly.
Following are the top 10 farm apps in the form of a list. It will help you identify the best farm app for your company.
1. Agrivi: It will help the farmer or manager to plan, analyze and monitor all the business activities efficiently. Agrivi is chosen by more than 150 countries worldwide and tested and proven by enhancing their farming business. The comprehensive feature set enables the manager to handle finance, inventory, field activities, workforce, and farming activities.
2. Granular: It helps companies to connect fields with offices and enhance productive farming. Granular allows the manager and owner to check all aspects of business, even if they are on mobile. It helps them to make well-informed decisions. Furthermore, the manager will benefit from a granular administrator as they can assign and schedule the work to the employers.
3. Trimble: It is the partner firm for farmers and farming companies. It will help its clients by providing services like crop advisors and ag retailers. Trimble is the savior for the companies, as it helps in saving time, detecting and decreasing human error, and enhancing the decision with intelligent decisions, which saves the company.
4. FarmERP: This software is easy to use and user-friendly, which helps them manage comprehensive farm planning, pre and post-sales, and marketing and accounting. And this helps the business with improving the producer's operational productivity and overall profit. Furthermore, it is the most advanced and the best farm management system, widely used worldwide.
5. FarmLogs: It helps the manager with handling the comprehensive software program. Once you use it, it will manage all business aspects with operations. The business owner can easily find this as it is available for Android and iOS devices, and users can digitally review and log all their fields in one place.
6. Agworld: This app works as the advisor of the farming companies. It provides crop consultants, farm staff, operation managers, and precision specialists. Moreover, they have other benefits like data capture tools, document management, farm maps, communication tools, and a library of labels. It helps in handling the overall software development services of your company. Thus, if you are using it, you will get various benefits for your company.
7. Tend: It helps the company by providing solutions and is responsible for planning, maintaining records, and managing the daily activity and operations along with tracking the sales. It successfully brings all the farming business online as it gives integrated platforms. With the integrated platforms, users can plan all the farming-related processes, such as recording sales, harvesting, managing the tasks, and selling the harvesting.
8. FarmLogic: With this software, users can get the benefits of keeping software that enables the owners to crop-related records, make better decisions and perform operations efficiently. It helps in providing flawless services which are related to all the activities of the business.
9. CropTracker: CropTracker is the best and most award-winning software beneficial for farmers working with vegetables and fruits. The main aim of this software is to enhance crop production and create a lucrative business for the farmers. Plus, this software helps the packers, organizations, farmers, and associations manage proper business records.
10. FarmBrite: This software helps in farm-related business operations. Plus, this software has complete cloud-based farm management work, which has all the essential tools required in farm-related business operations. Furthermore, this software has apps for iOS and Android users, which are more convenient for them.
Bottom Line:
These are the top ten agriculture management software you can implement in your farming business. You can consider all these software management ones and what your company suits. When you check one software precisely, you will know which software works for your business according to your needs. Moreover, you will know whether your company needs specific apps or not. If your business needs it, you can contract a web development company.