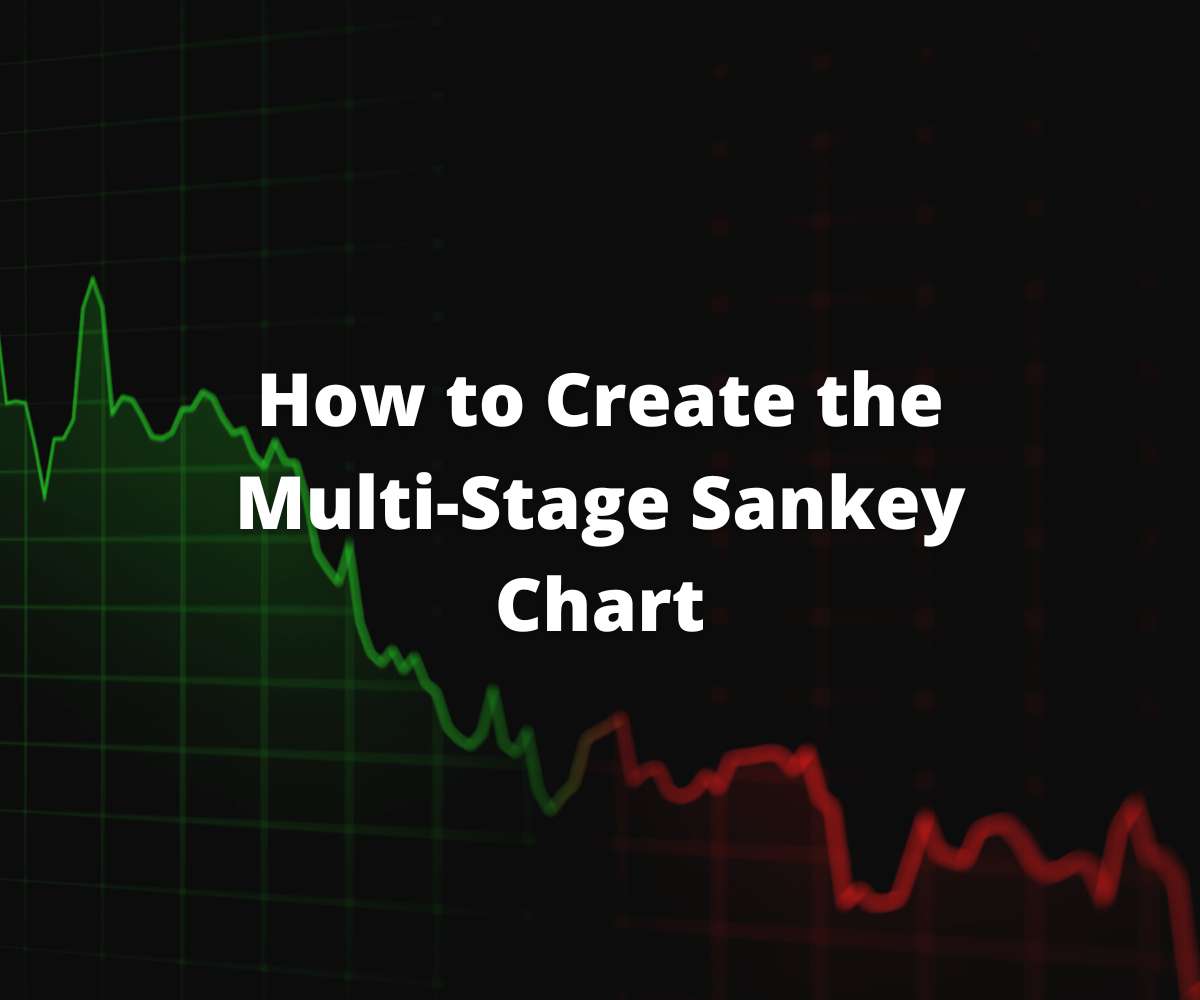 How to Create a Multi-Stage Sankey Chart via Templates?
Sankey charts occupy a massive gap within the data visualization community due to their role in generating data insights. However, as the world continues to change, it also impacts how data is consumed across the industries.
The change in how data is used triggered the introduction of a multi-stage Sankey chart to visualize data content.
The primary goal of a Sankey diagram is to visualize the flow of resources between different data points.
The chart can detect any data flow provided that you understand the primary basics required to depict the flow of resources. However, many people misuse the Sankey diagram since they do not know how to use it.
Even though a multi-stage Sankey chart may seem to be highly different from a typical Sankey diagram, they are all used to execute the same task.
The difference is that a multi-stage Sankey chart has additional data stages, making it a suitable option when you want to visualize large data sets.
The critical area that seems to confuse many people is how to create a multi-stage Sankey chart via templates.
However, the truth is that there is no significant difference between creating a typical Sankey chart and the multi-stage Sankey chart. But, it's essential to learn how it is done to avoid confusion.
How to Create the Multi-Stage Sankey Chart?
Creating a multi-stage Sankey chart seems to be one of the most complicated tasks many data professionals experience daily.
The chart has multiple stages that give room to depict more significant flows and generate a detailed data report that can be used to back up other data-related activities.
When you want to create a multi-stage Sankey diagram, you begin by creating the standard Sankey chart using Microsoft Excel and ChartExpo.
You need to paste your preferred data on an Excel worksheet. Besides, you should have downloaded and installed the ChartExpo tool, which will give you the Sankey diagram option by default.
After importing your data to Excel, click the Insert menu, open the add-ins section and explore ChartExpo. Identify the Sankey diagram option and highlight the data figures you need to incorporate in the chart.
Once you are done highlighting the data content, the next step is to click on the create chart button, and a Sankey Chart will appear.
When you have created a Sankey chart, you can use it as a stepping stone to generating a multi-stage Sankey chart.
To create the chart, you only need to copy most of the calculated data fields, copy the displayed sheets, modify the table calculations and add the data to the Sankey chart dashboard.
When you are done creating the chart, you will realize that the colors are bold, but you can also change them depending on your choice. You have the freedom to choose your preferred colors so that your audience can enjoy reading.
Traceable Multi-Stage Sankey Chart
Remember that you can build a multi-stage Sankey diagram with multiple stages depending on how much data you intend to visualize.
The traceable multi-stage Sankey chart plays an integral role in visualizing substantial data sets. In this type of Sankey chart, every data record operates independently, making the chart unique.
In addition, this chart uses different colors to present different data elements outstandingly.
When you select any item on the chart, you will realize that it has been highlighted using a different color. Also, the entire flow will be highlighted when hovering over various data elements on the chart.
However, when you take time and hover over a particular flow within the chart, you will be highlighting an individual record within the entire flow.
When you look at it keenly, you will realize that combining all these features makes the chart extremely easy to read and analyze technical data sets.
The chart remains the best choice for anyone with significant amounts of data who wants to process and analyze insights. Also, it is an excellent choice if you want to trace a single item within your data flow from the beginning to the end.
You can also use it when you want to analyze the general flow of your data, provided that you have the data right.
Aggregate Traceable Multi-Stage Sankey
When you look at this type of Sankey diagram, you will realize that a thin line separates every flow.
This is meant to enable you to monitor the flow of a single data set between different points while navigating the chart. The chart accommodates a wide range of data you can quickly analyze and generate insights.
This Sankey chart is not difficult to create as many people believe. You need to understand that the number of stages you create depends on how much data you deal with.
You don't need to worry about the number of stages you create since they make the data visualization process easier to navigate.
Monitoring the movement of data flow within the chart is the most crucial task you need to capitalize on.
Once you can monitor the flows, you stand a better chance to generate essential data concepts that will contribute to the well-being of your business operations.
Note that a multi-stage Sankey chart is a unique type of chart that needs you to have a basic knowledge of using Sankey charts. This gives an added advantage since you will stand a better chance to create and analyze data using the chart.
You can opt to create the multi-stage Sankey chart using the general knowledge of Sankey charts or make modifications to an existing chart depending on the amount of data you intend to visualize.
Summary
Creating a multi-stage Sankey diagram is complex, especially if you are new to data visualization.
However, the truth is that you can easily create the chart from scratch and use it to visualize data regardless of the complex nature of the data you have at your disposal.
This article has outlined straightforward strides you can follow, and you will have all your data visualized and ready to collect insights.