Neilia Hunter, Ex-Wife of Joe Biden
Joe Biden's first wife, who died in 1972 in a car accident, Neilia Hunter, was an American teacher. She was out with her two sons and a daughter when she met with the accident and died.
The accident also took her daughter's life, who was just one at the time. Her sons got severe injuries but somehow recovered from them. Neilia was known as the 'Brain' after Biden's Delaware Senate Campaign was successful in 1972.
Neilia Hunter's Overview
· Birth Name: Neilia Hunter
· Age: 30
· Date of Birth: 28 July 1942
· Place of Birth: Skaneateles, New York, US
· Date of Death: 18 December 1972
· Place of Death: Wilmington, Delaware, US
· Nationality: American
· Occupation: Teacher
· Father: Louise Hunter
· Mother: Robert Hunter
· Spouse: Joe Biden
· Children: Joseph Robinette "Beau," Robert Hunter, and Naomi Christina "Amy."
· Grandchildren: Natalie, Hunter

Early Life and Career
· In 1942, Louise and Robert Hunter gave birth to their daughter and named her Neilia.
· Her parents were the diner owners in upstate New York.
· She was sent to the boarding school named Penn Hall to complete her studies; the school was located in Pennsylvania.
· Neilia was one of the most active members of the French Club Student Council; she also took part in Swimming and Hockey.
· After completing her schooling at Penn Hall, she enrolled herself at Syracuse University to get a degree.
· Simultaneously, she served as a teacher at Syracuse City School District.
· After a few years, she also served as a teacher at the Bellevue Academy.

Marital Life and Family
· Neilia Hunter met Joe Biden in Nassau, the capital of the Bahamas.
· Biden later shifted to Syracuse to enroll himself at the Law School.
· He got admitted into the Law School where Neilia was already pursuing her graduation.
· Soon after this, the couple started dating, and later in August 1966, they married.
· Neilia later gave birth to their three children and named them Joseph Beau Biden, Robert Biden, and Naomi Biden.

Neilia Hunter's Death in the Car Accident
· On 18 December 1972, after the successful campaign and Biden was elected as the Senator, Neilia went on a drive with her three children in Hockessin, Delaware.
· During the drive, at an intersection of Limestone Road, Neilia drove in the tractor and trailer lane when she thrashed out in front of the trailer; she was completely unaware of that trailer coming towards her.
· The accident was fatal, so Neilia and her children were hurried to the Wilmington General Hospital.
· However, upon arrival at the hospital, Neilia and her one-year-old daughter were declared dead.
· While both her sons suffered serious injuries and so were given the treatment.
· Biden had to be sworn in as the senate after two weeks at the hospital only since his sons were still admitted.
· After swearing-in, he became the second-youngest senate in the history of the United States.
· Later, the bodies of Neilia and Naomi were cremated at the Brandywine Cemetery in Delaware.

How Neilia's Death Completely Transformed Biden's Politics
· Sudden demise of Neilia and Naomi significantly influenced Joe Biden, and this also transformed the way he did his politics.
· Everything underwent a drastic change in his way of speaking and his thought process.
· After this incident, he connected to the voters by talking about whatever happened and connected in a better way with the voters who have had a similar loss in their life.
· Also, Biden served as the single parent to their sons and devoted at least four hours a day to taking care of them.

Neilia Hunter's Legacy
· Neilia, after her death, left a long-standing legacy behind her. Joe Biden talked about her in the events he attended.
· While speaking at Yale University in 2015, Joe Biden said in her memory, "The incredible bond I have with my children is the gift I'm not sure I would have had, had I not been through what I went through. But by focusing on my sons, I found my redemption".
· Speaking of the incident in 2012, Biden said that the death of his wife and daughter had left a black hole in his chest; however, his relationship with the sons helped him recover from it.
· He also stated, 'I needed my children more than they needed me.
· A memorial was built in Neilia's memory in New Castle County, Delaware, named the Neilia Hunter Biden Park.
· The Neilia Hunter Biden Award is conferred annually by the Cayuga Community College of Auburn to the two students of the institution who are excellent in their studies. One of these awards is for English literature, while the other is for journalism.
· Also, at the Bellevue Elementary School, a memorial plaque was erected in her honor.

Jill Biden (Joe Biden's Second Wife) wrote about Neilia Hunter in her book
· 'Where The Light Enters' is authored by Jill Biden, the second wife of Joe Biden.
· In her book, she wrote of Neilia, 'She had an easy, natural beauty and a 'warm, genuine smile.'

For more information Visit the website: https://www.digibiography.com/neilia-hunter/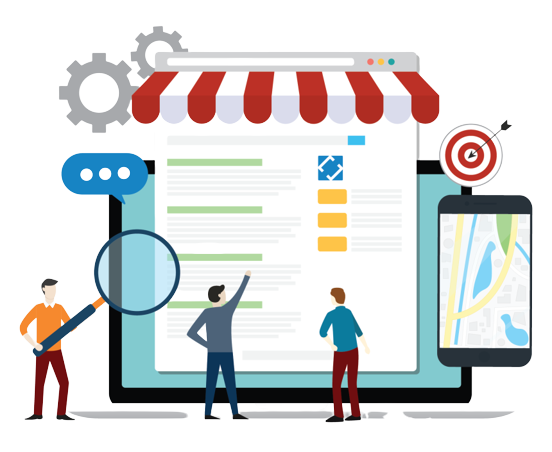 Local Business Listing
Get a Page
Promote your business to local customers.
biography In
biography
---
---
Our Services
* Denotes required fields